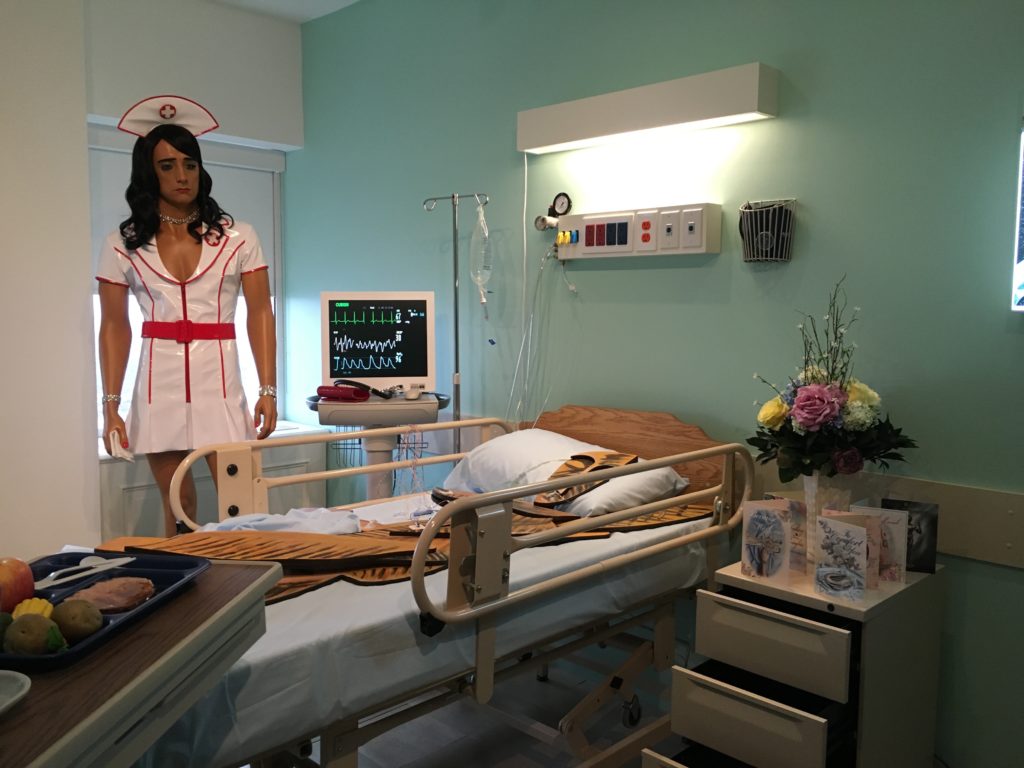 John had to go to Ottawa for a work thing last week so I begged to tag along. Ottawa is pretty awesome in the fall, although the summer weather wasn't helping to speed up the autumn colours. I was really happy to be able to wear Birkenstock's the whole time though.
I spent Friday morning at the National Art Gallery and was thrilled to find Kent Monkman's installation, Casualties of Modernity, there. Even though I'd seen this before in T.O., I can't get enough of Miss Chief Eagle Testickle –"A leading authority in the diagnosis and forensic analysis of numerous conditions afflicting Modern and Contemporary Art." Below is a one-minute video to show you why…
Walking kilometers in the art gallery made me really hungry. I knew just the place to go in nearby ByWard Market—a tiny restaurant called Corazon de Mais. I wrote a story about the co-owner, Mariana, last year and I can vouch that her burritos are the best! Here is her story.
A shared passion and vision
Mariana Torio's love of food began in Mexico in her grandmothers' kitchens. "I would visit and we would cook together," she recalls. Those early lessons proved a good foundation for her later studies at the esteemed culinary university in San Angel, Mexico (CESSA), where she obtained her degree.
After graduation, Mariana moved to Oaxaca to work as a chef in a restaurant bar. She eventually fell in love with a colleague, Eric Igari. They shared a passion for Mexican food and the same vision. "We always wanted to open our own restaurant," Mariana says. Eric moved to Ottawa in 2006 and Mariana followed two years later.
What My Old Dog Taught Me About Playing Favourites
Next:
What do you do if you miss a meeting?