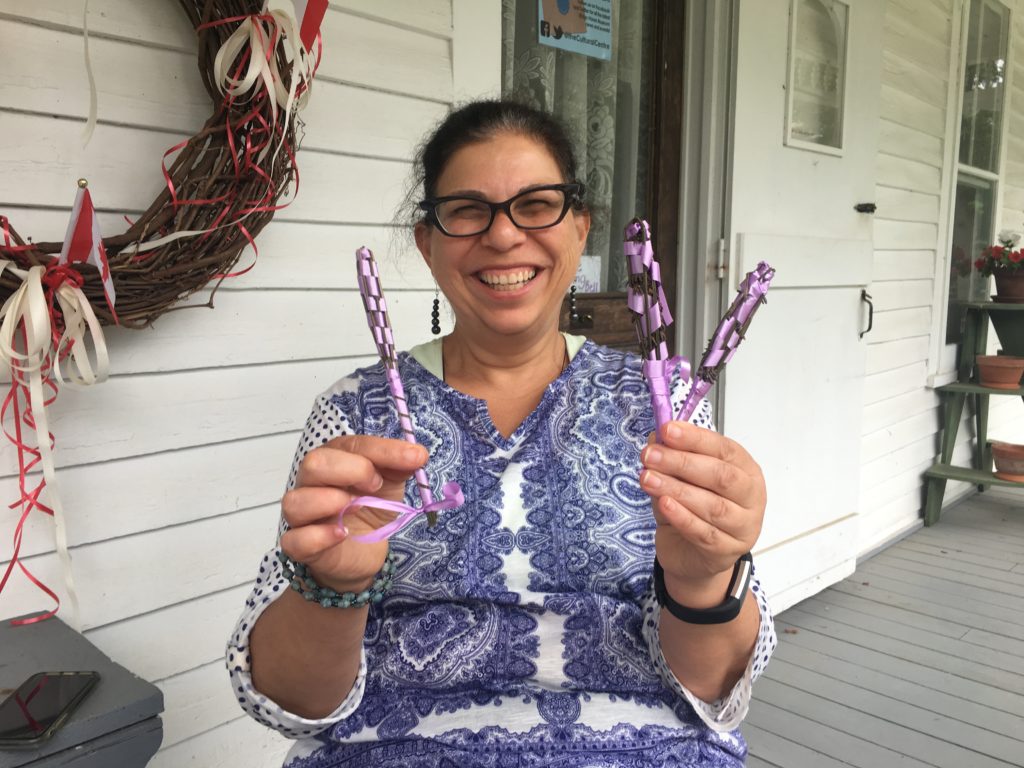 I always knew I had a very smart sister. But I didn't know I had a crafty one. That's her in the photo on the verandah of Ridge House Museum (a Victorian-era home), outside of Chatham, Ontario. We were making lavender wands and I just couldn't get the hang of it. The one she made is in her right hand – see the perfectly tight weaves. The ones in her left hand? Mine.
Anita and I visited Chatham a few weeks ago. She was my travel companion for a story I was writing for Via Rail. Neither of us had ever been even though it's only a few hours from Toronto. We fell in love with Chatham. If you haven't been, you should go. Especially if you want to learn more about black history, explore old cemeteries along quiet country roads, and swim in the warm waters of Lake Erie.
The story was published today:
"Hidden" Adventures in Chatham, Ontario
It took merely seconds after arriving for my sister and me to realize what we've been missing, and how much there is to do in Chatham, Ontario. Only a few hours by train from our Toronto homes, the city of Chatham and environs (Chatham-Kent) flew under our radar as it does for so many. This underrated travel spot delivered an unforgettable weekend with its unique history, scenery and friendly people.
Continue Reading here – English version
And if you want to practice your French – here is French version
Previous:
Learning New Tricks From My Old Dog
Next:
Can we trust the Globe and Mail if we can't trust their Executives?