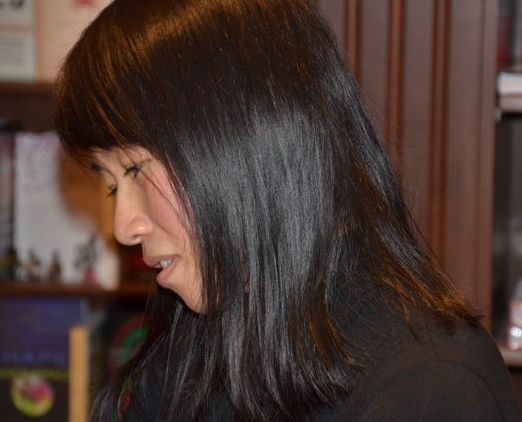 It's crazy the number of super talented and super nice women in my life. It's like I've got the market cornered on "Super Nice Talented Female Friends" (SNTFF). But it's an added bonus to not only have a SNTFF but to be able to write about her. Today, LiisBeth published my story about my very dear pal Eden Baylee.
Here it is…
The Clarifying and Emancipating Power of Erotica Enterprise
Eden Baylee takes a coffee break in her sunny kitchen one recent morning in Toronto's Little Italy. The diminutive 52-year-old recalls in a soft voice, "I grew up in a conservative, working-class Chinese home, the daughter of immigrants. The message was, 'Make money, make money, make money,' so I chose banking."
After graduating from the University of Toronto, Baylee worked in the banking industry. Decades later, she became a prolific indie author of erotica, flash fiction, and mystery. Baylee's revitalized career may not be quite what her parents had in mind as a way of making money, but it combines a life-long passion for erotica (she secretly devoured Story of O at age 11, misreading "orgasm" as "organism") with an equally strong passion for writing. Plus, she enjoys the creative license to weave tales that portray mature, sexually empowered female protagonists and having agency over business decisions, which is not typical of her working life at a bank.
Talking to my Sons about (Almost) Everything
Next:
Learning New Tricks From My Old Dog