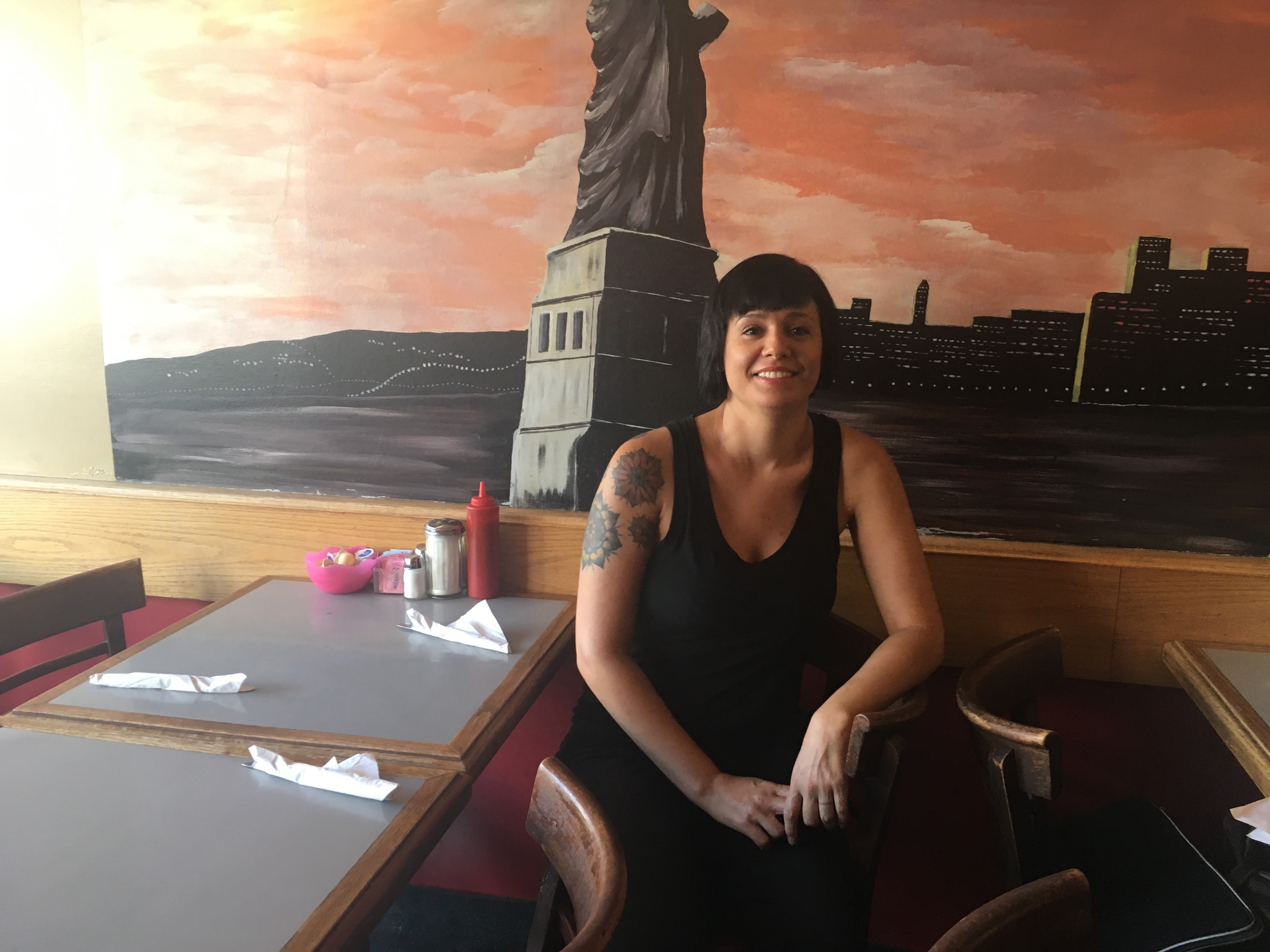 I don't go out for breakfast very much because "dates" with my husband, friends or professional peeps lean toward lunch or dinner. It's too bad because hands down breakfast is my favourite meal of the day. And I'm very particular about how I start my day. "Breakfast without orange juice is like a day without sunshine." (I promise this is the last time I quote the homophobic Anita Bryant on my blog.)
The few times I do go out for breakfast, I don't wander very far. There are two great diners a stone's throw from my house. Detroit Eatery is around the corner. It hasn't been renovated since it opened decades ago. The menu never changes. The other one is New York Café. It also hasn't been renovated since it opened decades ago. Their menu, also, has more or less stayed the same.
I recently ate at the New York Café. It's getting harder and harder to find old style diners where you can eat eggs, sausage, and home fries, and down hundreds of cups of coffee for under $10. And this simple meal gave me enough fuel to last well past dinner time. The added benefit is feeling really safe there because burly City maintenance workers or police officers are often at adjoining tables.
I interviewed Giota Nikolopoulos, the owner of New York Café, for one of my Yellow Pages business stories. It's a tough business but she's pretty cool. Here is her story.
Carrying on the Tradition
Giota Nikolopoulos' New York Café has been a Greektown landmark for decades, serving hearty diner fare since 1942 at the corner of Broadview and Danforth. Stepping into the two-room restaurant, housed inside a heritage building, is like being transported back in time: the formica tables, retro archways and dark paneling are reminiscent of days gone by.
Header photo: Giota Nikolopoulos at her New York Cafe.
Previous:
The Last Word: My Eulogy for My Dad – June 8, 2006
Next:
Mrs. Chatelaine vs Mrs. Slob. Who Gets Your Vote?