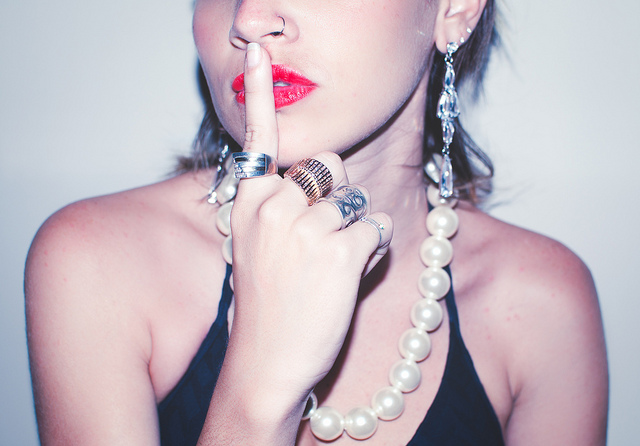 Liisbeth (a zine for feminist entrepreneurs) asked me to write a story about Oasis Aqualounge, an upscale sex club for women and their partners, that is striving for respect in the mainstream business community.
Never one to shy away from a good story, I took on the challenge. I have no experience with sex clubs and am pretty square (although I certainly talk a good talk) and started with a bit of an "attitude" about the "type" of person I would meet in the course of my research. I mean, do "nice" women work at a sex club?
In short, the answer is yes. Yes. Yes. Yes.
I have interviewed probably thousands of people for corporate work and freelance writing and I have rarely met such interesting, warm and intelligent women as I did in the course of writing this story. "Nice" girls do have a lot of sex, have multiple partners, teach sex and profit from sex.
The owner of Oasis, Judy, wrote me a really sweet note after my feature was published thanking me for portraying them in such a positive light. It was hard not to. While our "lifestyle" is very different, our values are remarkably similar. Like me, Judy is a devoted wife (also married for decades), a mother of grown sons, and wants to combine profit with purpose. And supporting women's sexuality is a very good cause in a society that still shames women for pursuing the kind of pleasure we want.
Writing this story taught me a lot about my own unconscious biases and challenged my traditional notions of love. While I have no plans to take Judy up on her very kind offer of guest passes, I am rooting loudly for their success.
Link: Oasis Aqualounge Story: Revitalizing Women's Sexuality, One Member at a Time
Photo credit:Flickr/Dan Quieroz
Previous:
Should You Expect a Gift on Valentine's Day?
Next:
My Riverdale: Mocha Mocha