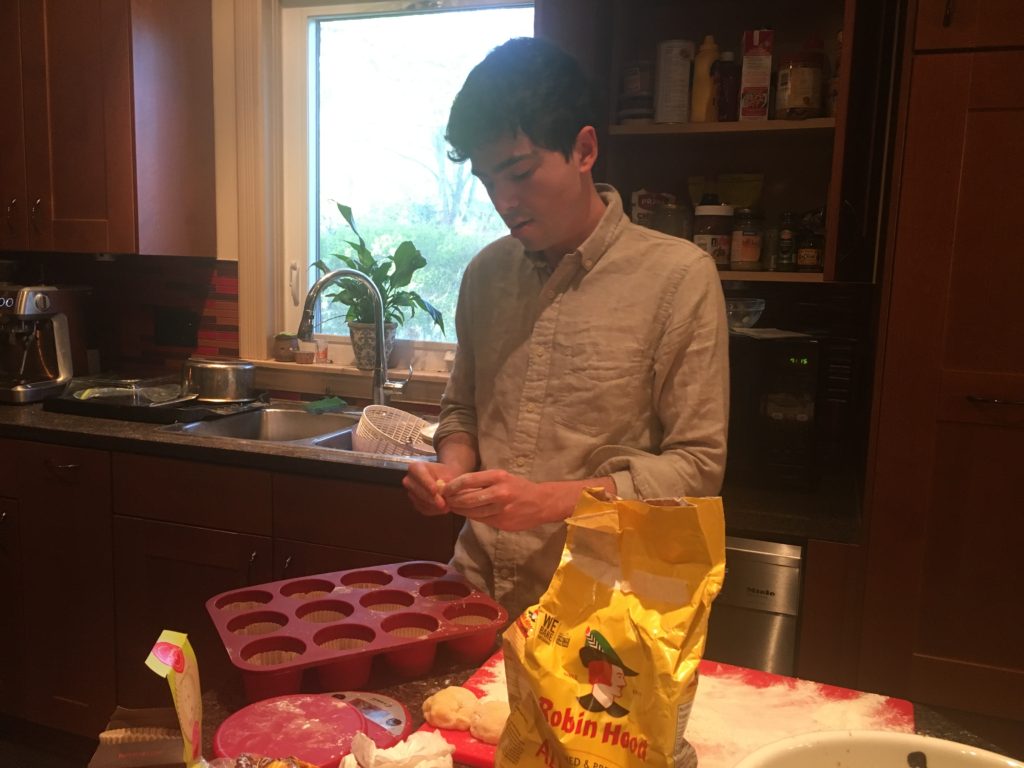 Do you believe in the motto "parenting never ends"? As the mom of two university-aged sons, I do! So, I was super-duper excited to discover a publication, Grown & Flown, that speaks to me as the mom of "kids" between the ages of 18 and 25.
I was even more thrilled Grown & Flown commissioned my piece about teaching my sons to cook—and the more important lesson they taught me. Here's the link but please check out the other writing on the site. You have my word that you will devour the gutsy insights by established authors (many also write for the New York Times) on weighty parenting topics including addiction and mental health.
I TAUGHT MY SONS TO COOK, HERE'S THE GIFT THEY GAVE ME.
Photo: Jake Norris (Spring, 2017)
Previous:
A+ on Resolutions so Far
Next:
Poetry for The Stable Genius