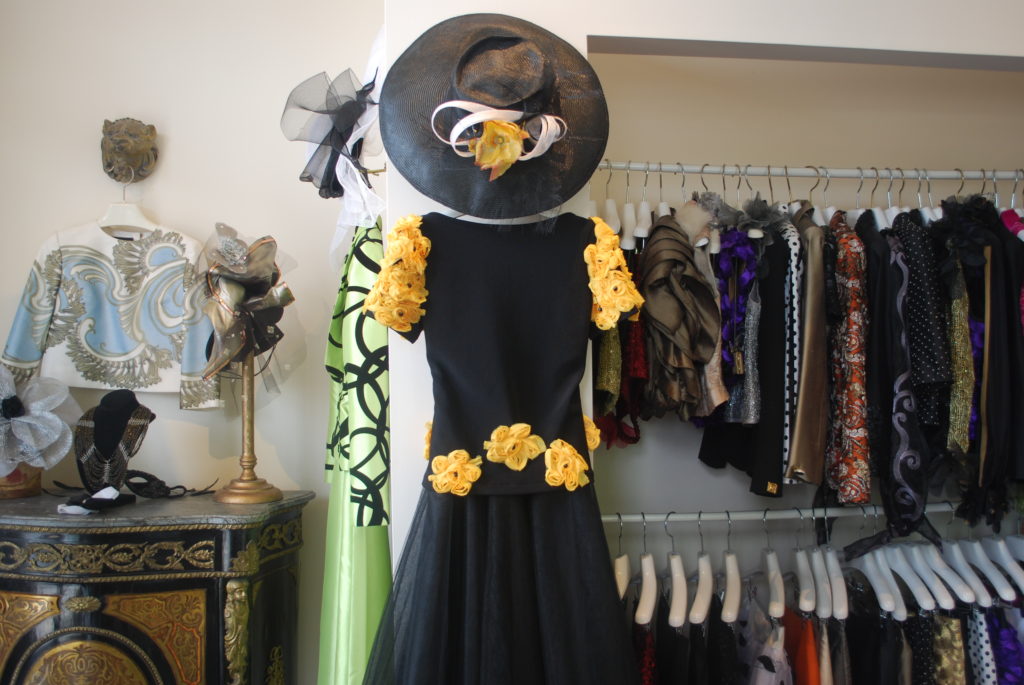 No doubt you noticed that Meghan Markle wore a coat by LINE The Label, a Toronto designer, in her debut as Prince Harry's bride-to-be on Monday. Should you be coveting that coat, you are out of luck. Other women have already made a run for it.
I had not heard of LINE The Label before it got all this press. I'm not particularly knowledgeable about fashion in general, and Canadian fashion in particular. However, I've had a little bit of an education recently while visiting the National Fashion History Museum for a story for VIA Rail.
Have you ever heard of the Fashion History Museum? It was my kind of cultural experience. In addition to learning some interesting facts (the wire clothes hanger was a Canadian invention!), I also got up close to fabulous vintage dresses from the 1800s as well as more recent creations from Canadian designers.
One dress that I recognized immediately was the one Sophie Gregoire wore at the White House with the Obamas. In the summer, I wrote a profile of the Canadian milliner, Madeleine Cormier (Chapeaux de Madeleine), who designs Sophie's hats. Here is her story.
Chapeaux de Madeleine
Madeleine Cormier, owner of Chapeaux de Madeleine, grew up in a big, close-knit family in New Brunswick. "My mother had seven sisters," she recalls. "They all did something artistic." It was Madeleine's aunt Simone, though, who influenced her career. "My aunt was a milliner in the 1940s and '50s," Madeleine explains. "She reminded me of Coco Chanel."
Continue Reading about Madeleine Cormier
Previous:
Roaming & Romance in Kitchener-Waterloo
Next:
When Should You Say "I Love You"?