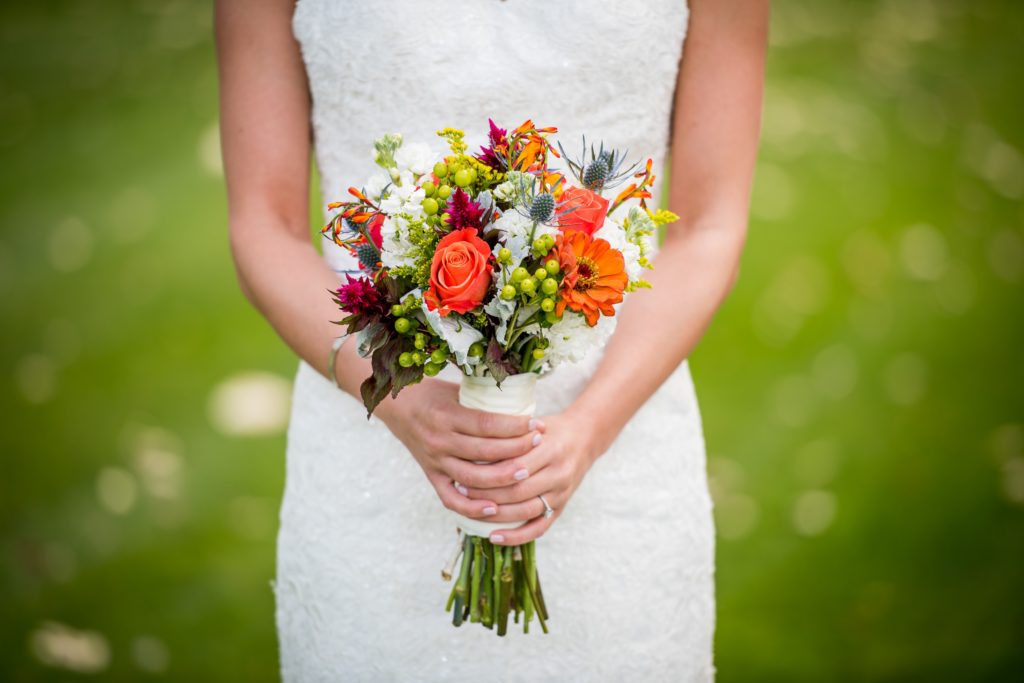 I was not a sentimental bride. After my wedding, I did not lovingly have my dress dry-cleaned and boxed with romantic notions that it would be the "something old" worn by a future daughter. Even if I had had a daughter, my guess is that the last thing she would have wanted is to look like her mother on her wedding day.
So, after my wedding I discarded my chic wedding dress on a shelf in our apartment. After we moved to our home, I hung it on a rack downstairs. Then, it somehow landed on the floor. Later, there was a flood in our basement. It got ruined. And, ended up in the trash.
But after doing a story on Norde Bridal in Ottawa's ByWard market, I started to feel nostalgic for my lost dress. Here is the story.
Frustrated bride to creative entrepreneur
When Meaghan Brunetti, owner of Norde Bridal, was preparing for her own wedding she grew more and more frustrated with the limited choice of dresses. "I had a rough time as a fashion forward person, she recalls. "Everything was very traditional. There were no options for brides who were more laid back and not princesses."
Meaghan saw a gap in the marketplace. She opened her own bridal shop, Norde Bridal, in 2013. "I'm born to be an entrepreneur and have an extremely creative mind," she says.
Her studies in environmental science at the University of Ottawa did little to prepare her for this business, but her demanding work as an executive assistant in the federal government taught her valuable skills. "You are constantly putting out fires and making things look easy to your boss," she says. Now she makes the wedding dress-buying experience easy and stress-free for brides-to-be.
Continue Reading
Photo credit: Unsplash – Pro Image Photography"
Previous:
Getting High on Skunky-Jane
Next:
My Riverdale: Caribbean Dutchpot