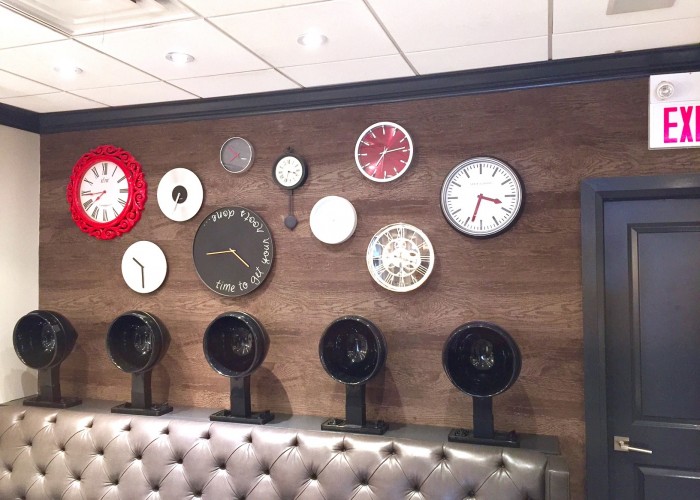 In this instalment of My Riverdale, I am actually not profiling a business in my Riverdale neighbourhood. But I made an exception to write a story about a business farther away because Red Label Hair Company is where my colorist, Joanne Skillin, works.
It may come as a surprise to you that my hair is as natural as processed cheese and that's because Joanne is the best. I have been a client of hers for over a decade. She has moved a few salons since I first started seeing her and I will  follow her  like a lost puppy if she moves again. I once woke up in a cold sweat from a nightmare where she moved salons and didn't tell me. In my dream, I resorted to going naturally grey. Trust me, aging gracefully is not something I would contemplate in my sober waking moments.
So here is the profile of Vince and Dimitri – the co-owners of Red Label Hair Company. It's a good example of the importance of complimentary skills in a business partnership.
An Accidental Career
Vince Camputaro and Dimitri Mladenovski didn't find hairstyling; hairstyling found them. "I wanted to be an electrical engineer," explains Dimitri. "And Vince wanted to be an accountant. But we weren't ready to go to university right away, after high school, so we went to hairdressing school instead." Vince and Dimitri's "gap year" led to accidental careers as hairstylists, which eventually led to becoming co-owners of Red Label Hair Company.
Photo credit: Red Label Hair Company
Previous:
Career Advice to My Imaginary Daughter: Choose Your Lovers Well
Next:
Burning the Midnight Oil in St. Martin (Professional Development Week)