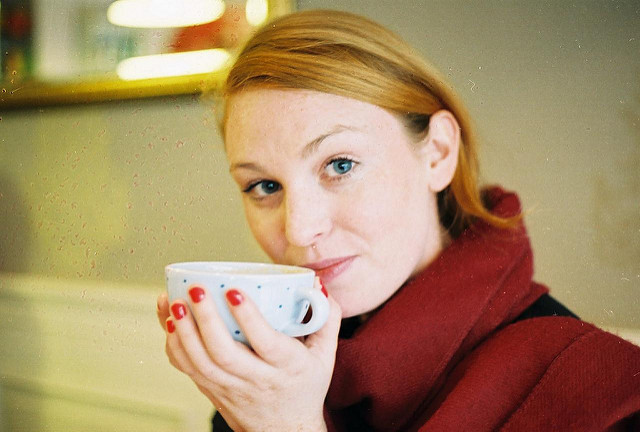 Last night I was on a panel at the Strategic Capability Network to talk about business networking. In my mind professional networking is really no different than dating (something I write about a lot)—the same principles apply. Because we all love listicles (sigh), here are my five no-no's for business networking-dating.
1.Don't Play the Field: Professional networking isn't Tinder where you indiscriminately swipe right. Having tons of hook-ups isn't the goal. Quality over quantity networking.  I Interviewed a sex educator last week for a feature I'm working on. At one point in our conversation she said, "oh, you're a sapiosexual"( someone who's turned on by intelligence.) That's accurate and explains why I've been married for decades—I am turned on by my husband's intellect. And that's my criteria for professional hook-ups too. I have several professional crushes. One of them is an award-winning documentary producer. We got together this week to talk about a pitch so I asked her about her views on networking. She said "There has to be a creative and fiscal need to come together." She doesn't have time to play the field. I sure don't. And I would suggest neither do you.
2.Don't Put Out on the First "Date": We all have valuable information and connections so think about the right time to share these. I was out with a writing pal earlier this week who I know from the advanced feature writing program at Ryerson. It was fantastic networking. This person has good industry intel and I made a connection for her to an editor. Based on my reputation the editor was open to receive a pitch from her. I would not have made this connection last year because I didn't know her work well enough, her reliability around deadlines, or her journalistic integrity. I love being a cheerleader for my professional friends but only once I believe in them. I don't want to make bad connections because it's my reputation on the line. Professional respect grows over time so be patient when deciding to help someone you don't know all that well yet.
3.Don't Underprepare for your Date: This seems so obvious that it's crazy I have to mention it. It's a real turn-off when you meet with someone who hasn't done their homework about you. I always go on LinkedIn, do a google search, read their website. Even if I'm meeting a person I've known for a very long time I will always check out what they've been up to via their blog or FB or whatever social media they're on. It demonstrates respect and interest which will certainly get you past first base in any relationship. I'm stunned when people meet me and haven't done their homework (yes I have an ego). A few months ago I met with someone as a favour for a friend. This person was interested in becoming a relationship writer but it was clear she hadn't bothered to even check out my blog. Her questions were so generic she could have been talking to anybody. Be curious about your dates and ask insightful questions that are specific to them. Isn't it better to make someone feel special?
4.Don't Ghost People: Real professional friends make an effort to keep in touch. Are there people you hear from only when they are in transition and then "poof" – once they are settled again they become ghosts? If so, you may want to evaluate whether they're a professional friend for you. Last year a client contacted me because she was looking for a consultant (not in my area of speciality). I diligently went through my LinkedIn roster and made a perfect match. They met and it was a lovefest. I was sure they were going to work together. A few months later the consultant called me to ask if the client was still with the organization because she wasn't returning his emails and calls. Perhaps her corporate priorities changed, perhaps she found a more perfect professional love interest. Maybe she was too busy in corporate la-la land to pick up the phone (a shabby excuse). Who knows. Ghosting isn't cool. And will I help her find a consultant in the future, or help her when she's in transition? I'll leave that to you to figure out.
5.Don't Sell Yourself Short. In networking that means value your time. Rona Maynard –previous editor-in-chief at  Chatelaine wrote a piece in Liisbeth (a zine for female entrepreneurs that I also write for): INVASION OF THE BRAIN PICKERS: 9 WAYS TO DEAL WITH BIDS FOR FREE ADVICE. #1: Remember your time is valuable which is why someone wants a piece of it. #9: No more Ms. Nice Girl. She talks about a friend who was asked by a prominent business man to give free communication advice to one of his clients hinting that future work would come of it but there was nothing concrete. This has happened so many times to me that I've lost track. I don't let it happen to me anymore. If I give away my time it's because there is legitimate strategic value or because I just really like the person. True professionals recognize the value of another person's time too.
Dating and professional networking are really two sides of the same coin. It's all about making a personal connection and investing your time, energy, and intellect in people who can enrich your life and hopefully your bottom line too—and who benefit from your professional friendship as well.  How is your professional dating life going?
Photo credit: Flickr-++lichtempfindlich
Previous:
If You Dream of Happily Ever After, Your Dreams May Come True
Next:
Want to be a better partner? 5 questions to ask yourself right now.