Just in case you think I'm just a pretty face who only writes about touchy-feely topics, I will have you know that I have two short pieces in the current issue of This magazine. This is celebrating its 50th anniversary in print this year, and is one of Canada's oldest alternative journals for "progressive politics, ideas and culture."
The first piece is about the closing and (fingers-crossed) re-opening of the federal prison farms, and the return of their prized cattle. If you need to remind yourself as to why you don't miss Stephen Harper and especially Vic Toews, here is an excellent documentary you should watch –Til The Cows Come Home. Definitely worth your time. I watched it twice, and cried both times.
The editor of This liked my "cow" story so much, she approached me to write a second piece about the Ontario government's decision to phase out sheltered workshops for people with developmental disabilities. I knew zero about this issue, but have a hard time saying "no" to anyone other than my husband. So I buckled down and wrote it.
But don't worry because next week I'm back to my happy place writing about relationships. Until then, my two stories from This magazine are below. I hope you enjoy them, and get bitten by the activism bug.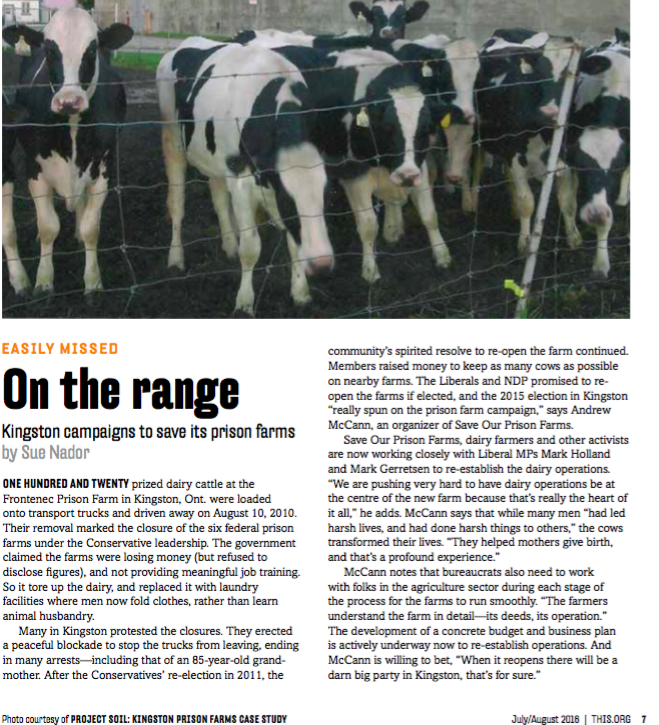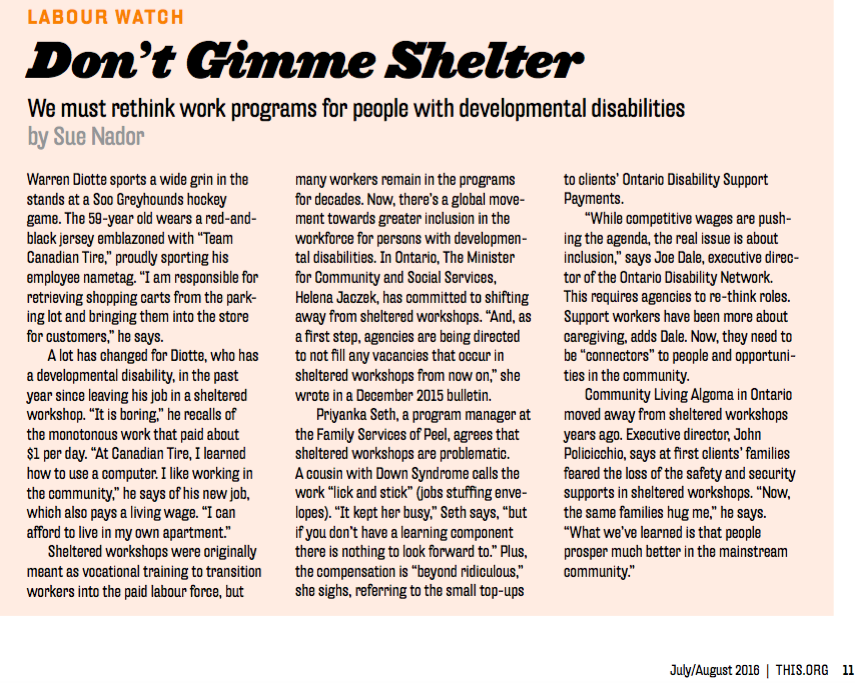 Previous:
A Story About Swinging and Everlasting Love
Next:
A Post for Nick & Julie on their 50th Anniversary